We are all aware of the popularity of jewelry, and new brands are always emerging. While planning and producing the product may take you a long time, setting up an attractive, cutting-edge, and effective online store just takes a short amount of effort.
You can share your story and connect with potential customers on a more personal level with a strong web presence. With the help of intelligent content marketing, you may establish a blog and take things to a completely new level.
Envy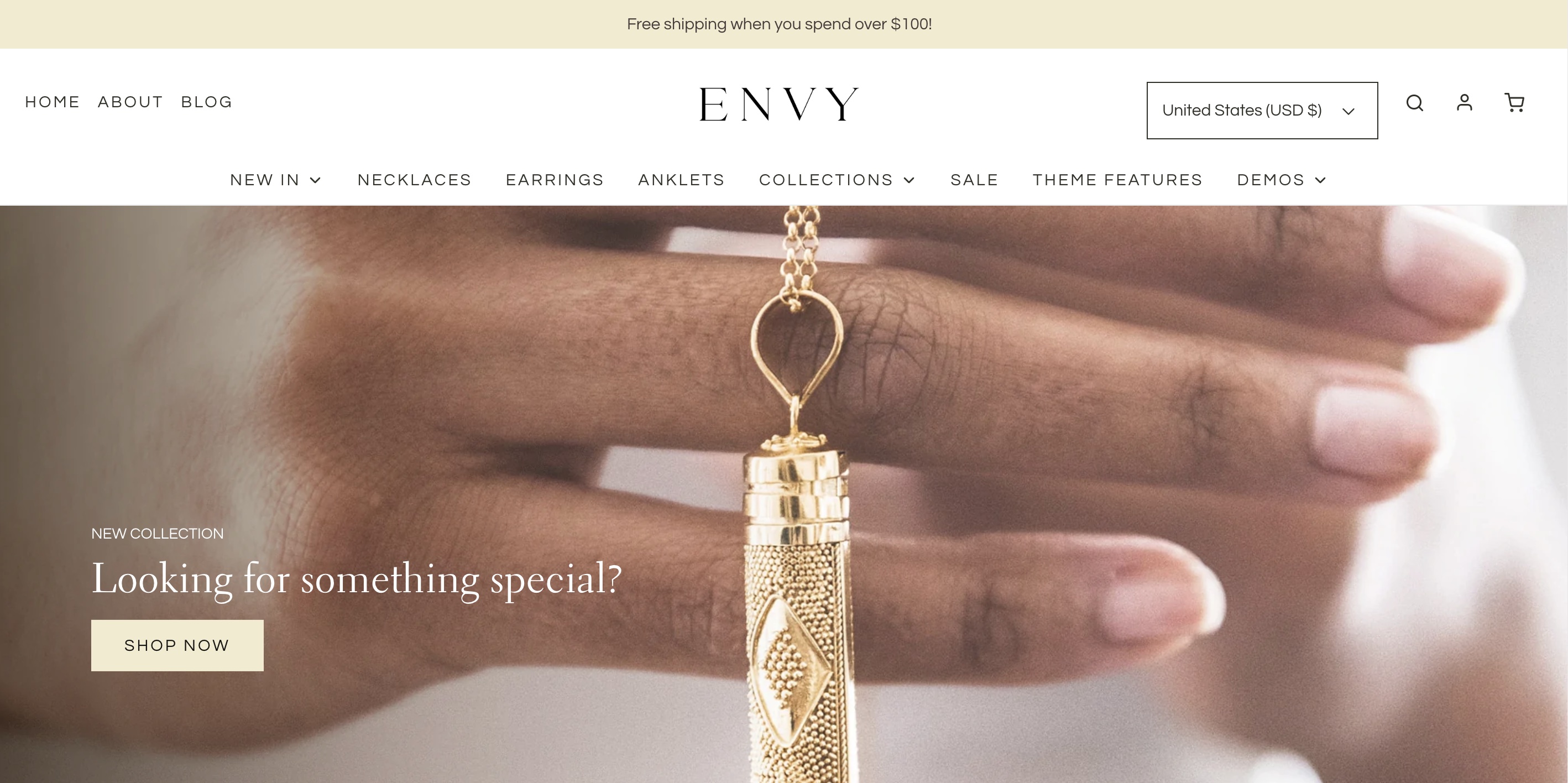 Everyone will be envious of your fantastic online jewelry store thanks to Envy. With the use of a Shopify theme, you can get things set up quickly and efficiently. You can now launch a local or international online jewelry business without any prior experience. There is one style that will match jewelry and accessories perfectly right out of the box, but Envy also has three other examples for you to take into account.
Highlights include:
Marketing pop-up to gather leads

Various products in a slideshow

Marketing banner to boost sales

Zoom for product image

Multiple-level menu

Search engine optimization for Instagram

Burst's free stock images



Price: $350
Review: 4.3/5 (rating from shopify app store)
Broadcast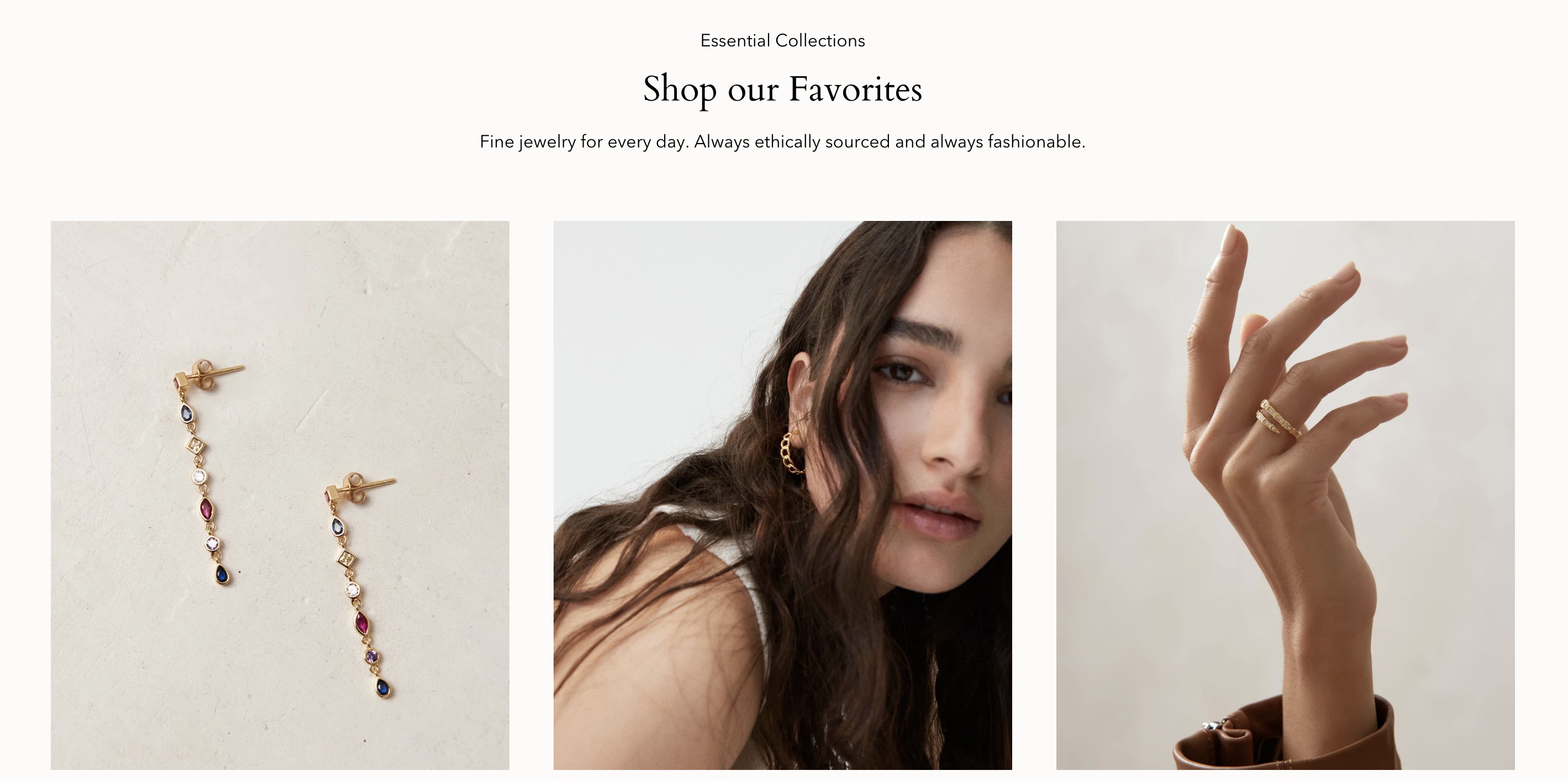 You can launch your own online jewelry store quickly with the help of Broadcast. You may quickly build the desired website with minimal effort and begin selling products online in a matter of minutes. You can use the default design or improve it with your own artistic flair, brand it, customise it, or do anything else. And no, programming is not necessary to make any improvements. No code will ever need to be touched by you.
With feature-rich sections on pre-built content pages like About, Story, FAQ, and Contact, you can launch your website rapidly. Best-in-class performance approaches were used in the development of broadcast, which is intended to convert mobile traffic.
Price: $350
Review: 4.3/5 (rating from shopify app store)
Fashionopolism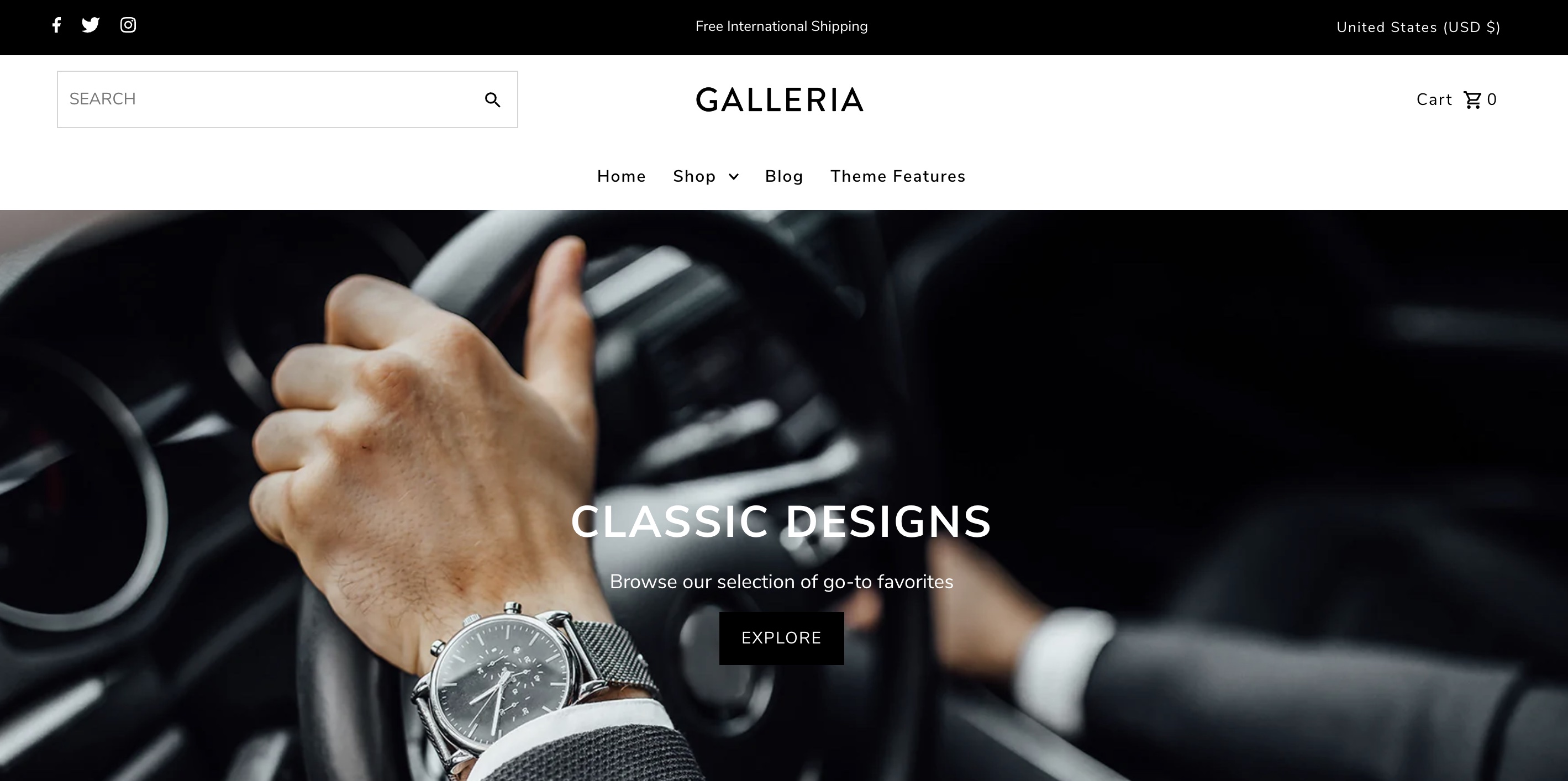 A prominent premium fashion Shopify theme with a focus on products and a large image is called Fashionopolism.
It features four different layout designs that are appropriate for promoting various specialized products, such as jewelry, watches, men's and women's clothing, and other items from the same general category.
Its product-focused design can encourage greater interaction and sales.
Highlights include:
Sticky navigation to maintain the position of your menu at the top of the page

two menu choices (slide out and horizontal)

Quick view and zoom options for products

website video

a slideshow displaying numerous images of brands or products

Multiple-column menu

Scaling effect



Price: $250
Review: 4.6/5 (rating from shopify app store)
Cascade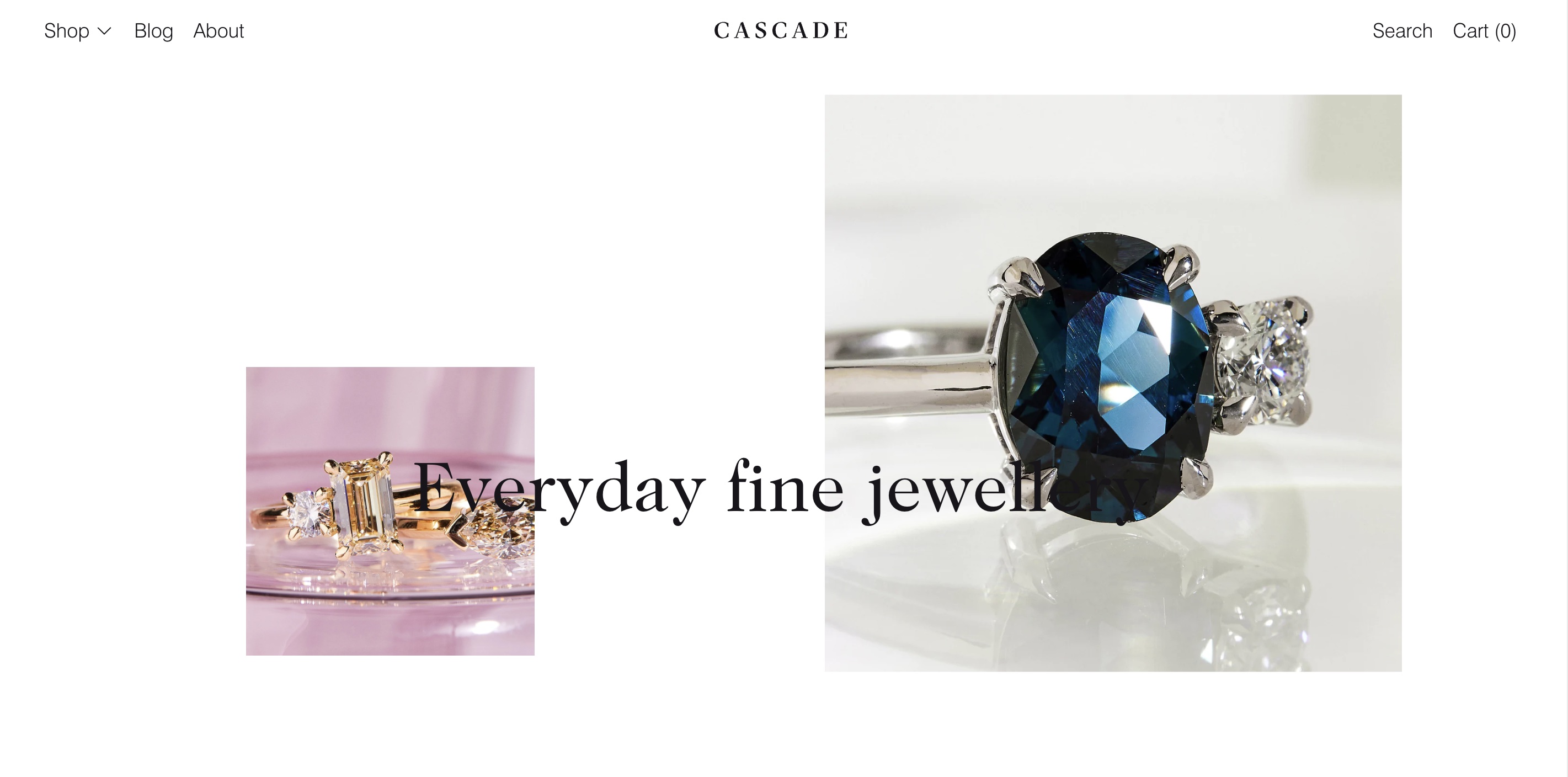 Cascade will let you to highlight your distinctive flair even more. It is a great Shopify theme that promotes jewelry and other kinds of accessories online very effectively. The minimalist style will make all of your products beautifully visible. For your knowledge, Cascade is designed to work with huge images. In conclusion, Cascade is an effective solution that will work whether you are redesigning an existing eCommerce website or starting from scratch.
Highlights include:
Design with a narrative focus

adapted to huge images

Color schemes for the unique product grid that highlight the key contents

the key features of the product

Multiple-column menu

subscription to a newsletter

optimization for search engines

Design for mobile devices



Price: $320
Review: 5.0/5 (rating from shopify app store)
Expression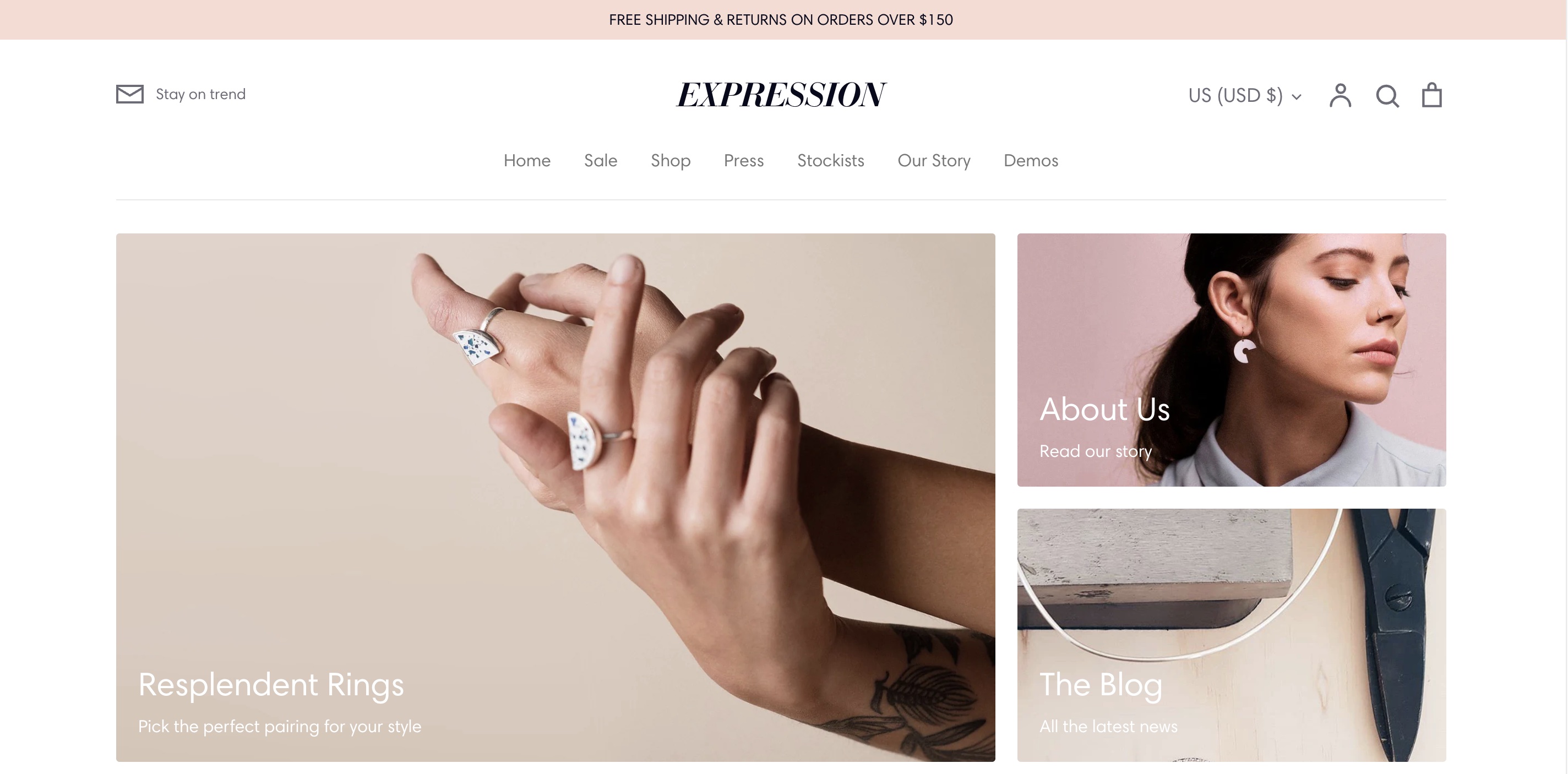 Expression's three key qualities are beauty, elegance, and sophistication. A stunning Shopify jewelry theme delivers a memorable experience because of its originality and modern appearance. Remember that Expression easily manages both small and large inventory. Expression can handle any volume for you, regardless of how big or small your retail operation is.
Highlights include:
currency converter

SEO and speed improvement

Rollover effects and hover effects for products

a slideshow displaying numerous photos of brands or items

website feature

the drop-down menu



Price: $240
Review: 4.3/5 (rating from shopify app store)
Luna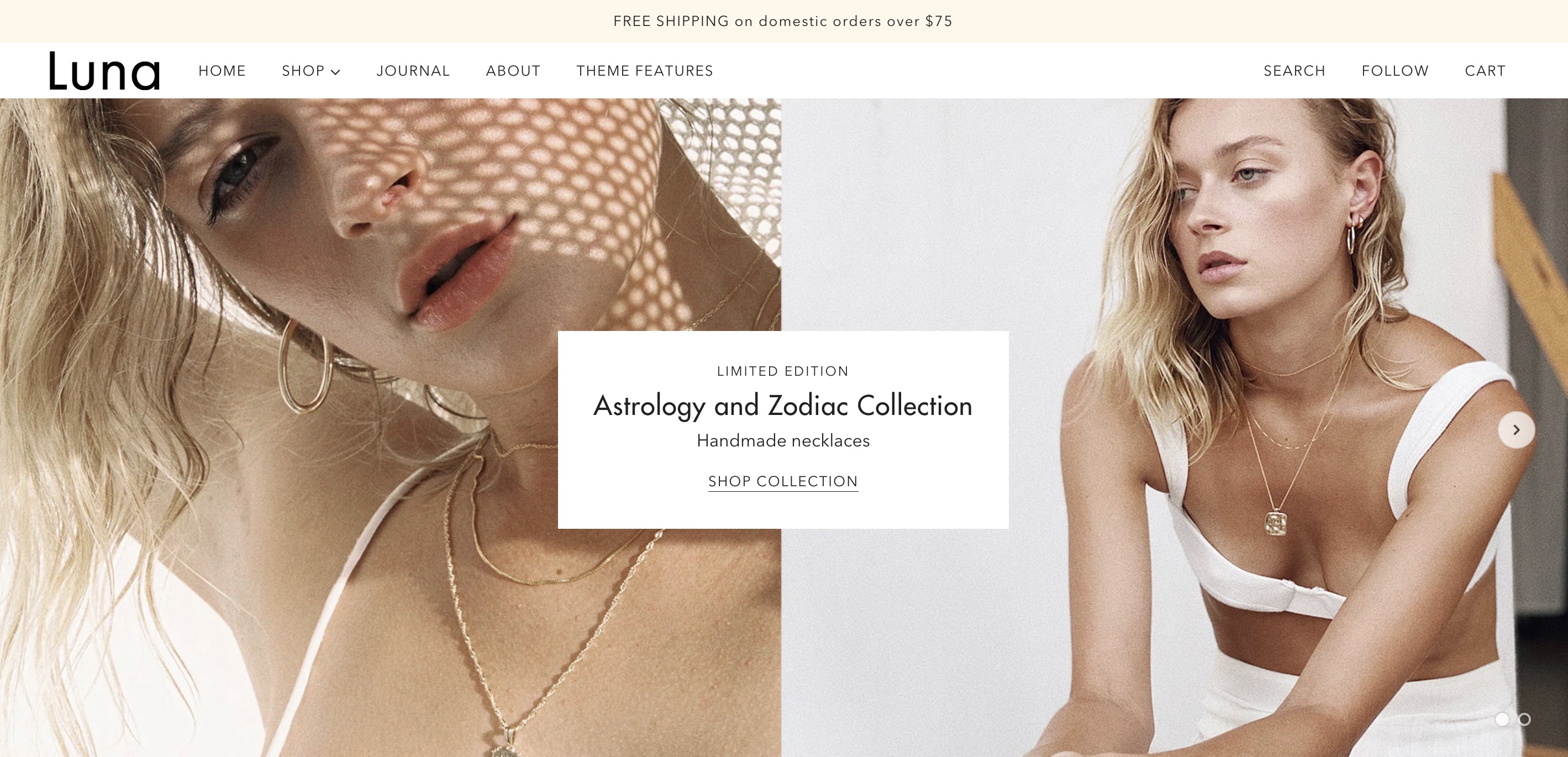 Editorial-based layouts, striking typography, and distinctive hero sections can all be used to engage readers is what the Luna theme has. The best contemporary storytelling is full of character. Spread the word about special offers, discounted items, and featured products across several collection sites to increase traffic and speed conversions. Feature blogs, pinned posts, masonry grid layouts that are customizable and have tag filtering to display editorial material.
Price: $280
Review: 4.6/5 (rating from shopify app store)