Naturally, it's not always practical to deal with consumers exclusively one-on-one outside of specific customer service scenarios, but segmentation allows you to form groups of customers with similar characteristics. Then, you can customize your communications to appeal to repeat customers in various groups.
Any company that wishes to boost its marketing and forge tighter ties with clients must learn to give them tiers with relevant benefits. This article will outline how you can do it and all of its advantages for your company.
What are customer tiers?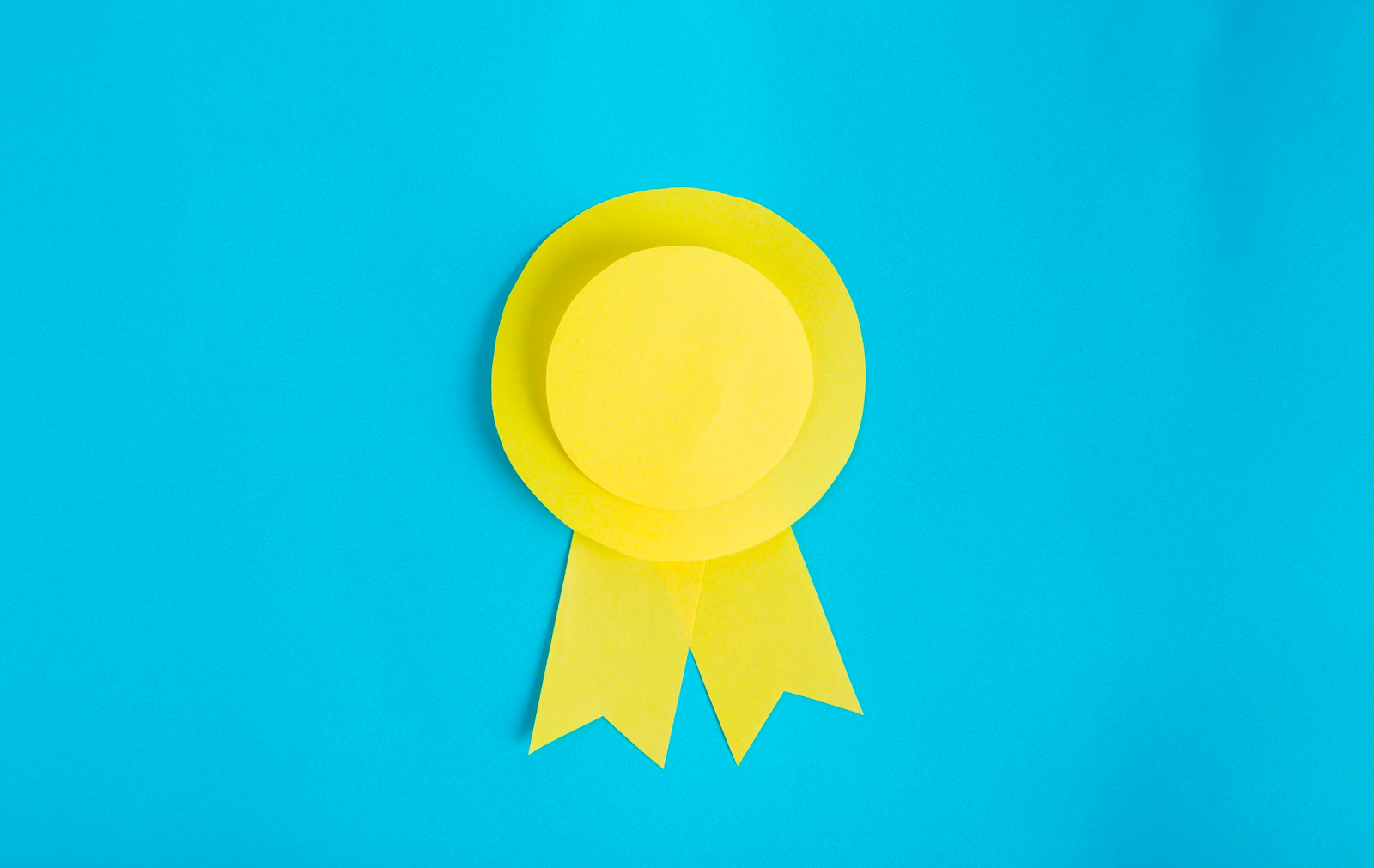 A customer tier strategy involves the grouping of customers according to certain similarities they share that differentiate one group from other groups of customers. All kinds of data, such as past purchases and spending patterns, usual spending amounts, length of client relationships, and more, can be used to create tires.
This might resemble a "bronze, silver, or gold" membership, or anything along the lines of a standard membership as opposed to a VIP membership.
A tiered structure often appreciates those at higher tires more to reward loyalty and increase spending.
For example, look at airlines. Customers get more points the more money they spend with a particular airline. When they move up the tires, they are subsequently awarded with benefits like priority boarding and access to lounges.
The benefits of having customer tires
Encourage desired consumer behavior: Strategically chosen tier thresholds and appealing rewards can encourage interpersonal behavior, encouraging members to spend more and visit more frequently.
Adding value for your customers: This is vital since it encourages them to feel important and strengthens their emotional bond with your business. Even if you offer higher levels more exclusive benefits, the perception of tiers in the eyes of the client should make all customers feel valued. In order to elevate highly valued customers without alienating other tiers or customers, brands must strike a balance.
Deliver increased business value: Tiers can aid in generating a measurable return on investment and encouraging brand advocacy. Additionally, tiers give marketers the ability to deliver benefits that can "pay for themselves" based on features like cashback.
How to determine your tire structure?
Here is how you can determine and set a tire structure that best fits your customers.

Usually, three tiers are the most common, but you can go for 2 tires if you think this structure is enough for your customers.
In order to design their tier qualifying criteria, you must also consider the frequency, longevity, and interactional touchpoints with your customers. Consider the following questions:
Frequency

: How often do your customers shop with your brand?

Longevity

: What is the average tenure of a customer?

Interactional touchpoints

: Do you have a mixture of transactional and interactional engagement opportunities with your brand, such as online and offline?



Strategies to set tires for your customers
Starting your customer loyalty program or adding tiers can seem like the most difficult step. Use these strategies to start:
1. Provide clear value to customers at every tire
No customer will lose out on rewards, which is one of the clear advantages of customer tiers. Simply put, things improve with time! Every tire will receive value from a tiered loyalty program that is successful.
Again using the airline as an example, a bronze customer may receive free meals and beverages. Priority boarding and free luggage allowance are possible benefits for silver customers. A gold member could be granted access to a lounge, early boarding, two checked bags, and first-class seating.
Each tire receives rewards, which enhances the consumer experience and promotes spending and loyalty. At every level, there are obvious advantages that make devoted consumers feel deserved.
2. Brand your tires
Consider branding your consumer tiers so they can be relevant to your community. Customers should be distinguished at each level and rewarded for their participation and loyalty.
You can keep it straightforward with a gold-silver-bronze model or push the envelope in terms of creativity.
For example, Our Bralette Club calls their customers by tiers as "Seed", "Bloom", and "Peach". This invites customers to form a fun and inclusive community.
3. Keep the tire simple for customers
Keep it simple if you want better involvement with your tiered loyalty program. Your customers ought to be fully aware of the requirements for participation.
What innovative ways may you streamline your loyalty program? Here are some concepts.
Provide a visual progress bar that indicates the amount they must purchase to advance to the next level.

Show the various value levels and present the various tiers side by side.

Make it worth their time by not placing too many requirements on them to advance to the next level.



No matter how your loyalty program is designed, keeping things simple is a wise rule of thumb.
4. Use experiential rewards
Bonuses that extend beyond the transaction are known as experiential rewards. The objective is to go above and beyond their expectations and provide them with a unique client experience.
It is insufficient to merely offer discounts for items that your devoted clients will presumably purchase anyhow. Your loyalty rewards program will stand out if you include experiences in it.
You might utilize the following as experiential rewards for your VIP clients:
Granting entry to exciting, private events hosted by your brand

Delivering gifts on their birthday

Holding contests and giveaways for those with comparable interests

Gamifying their points so they can be used for anything besides products



Earning points, receiving arbitrary bonuses or prizes, unlocking surprise goodies, and lottery-style techniques where anyone may win if they made a purchase within a specified time limit are examples of gamification.
5. Try an app with customer tires
While it can be time consuming to set up and apply the customer tiers for your business, there are always some apps that you can use. Since we are experts in Shopify, we would like to recommend some apps like Smile: Loyalty & Rewards, Joy: Rewards, Loyalty Program,etc.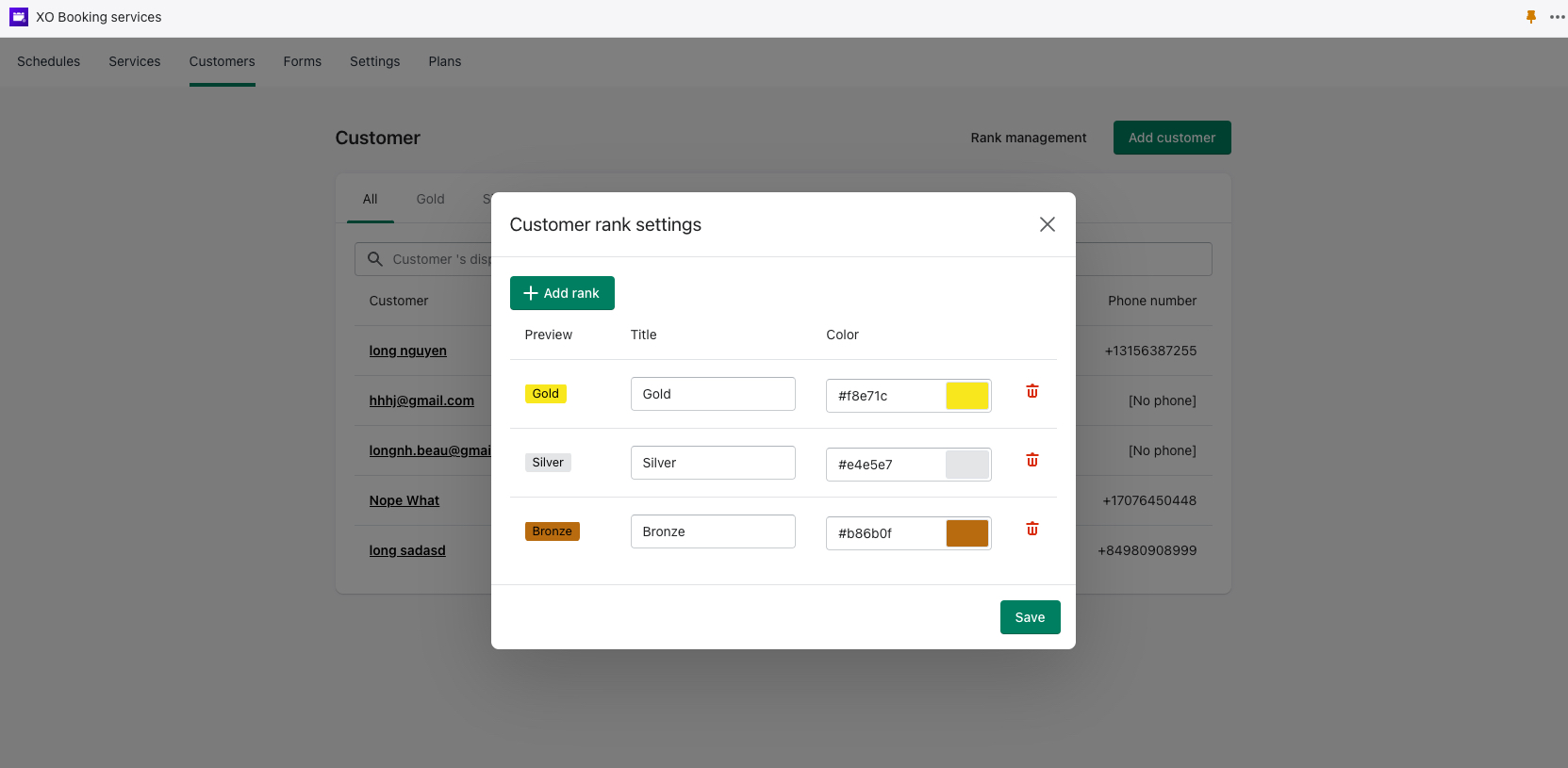 But, if you are just selling some services and not looking for a full feature app on customer tier, then you can try out our app - XO Booking services. It has a simple tire program that you can apply to your customers, and you can enjoy all the benefits of receiving appointments from your customers.
Last tip
Don't set and forget your customer tire program.
Monitoring engagement and performance frequently and making adjustments if necessary are all part of putting your customers first. Because customers ENJOY spending money with you, a successful program for customer tires will have a higher success rate.