Which is why many yoga instructors and practitioners are moving online as well, to provide services to people all around the world who need yoga. You can find online yoga studios, instructors, and training courses with tons of content.
Through social media and digital platforms, you can reach a massive audience to create a stable and successful online business.
In this post, let's learn the progress to build a successful yoga business online, from allowing offline bookings to online training courses every week. Stretch those legs and let's begin.
Why should you teach yoga online?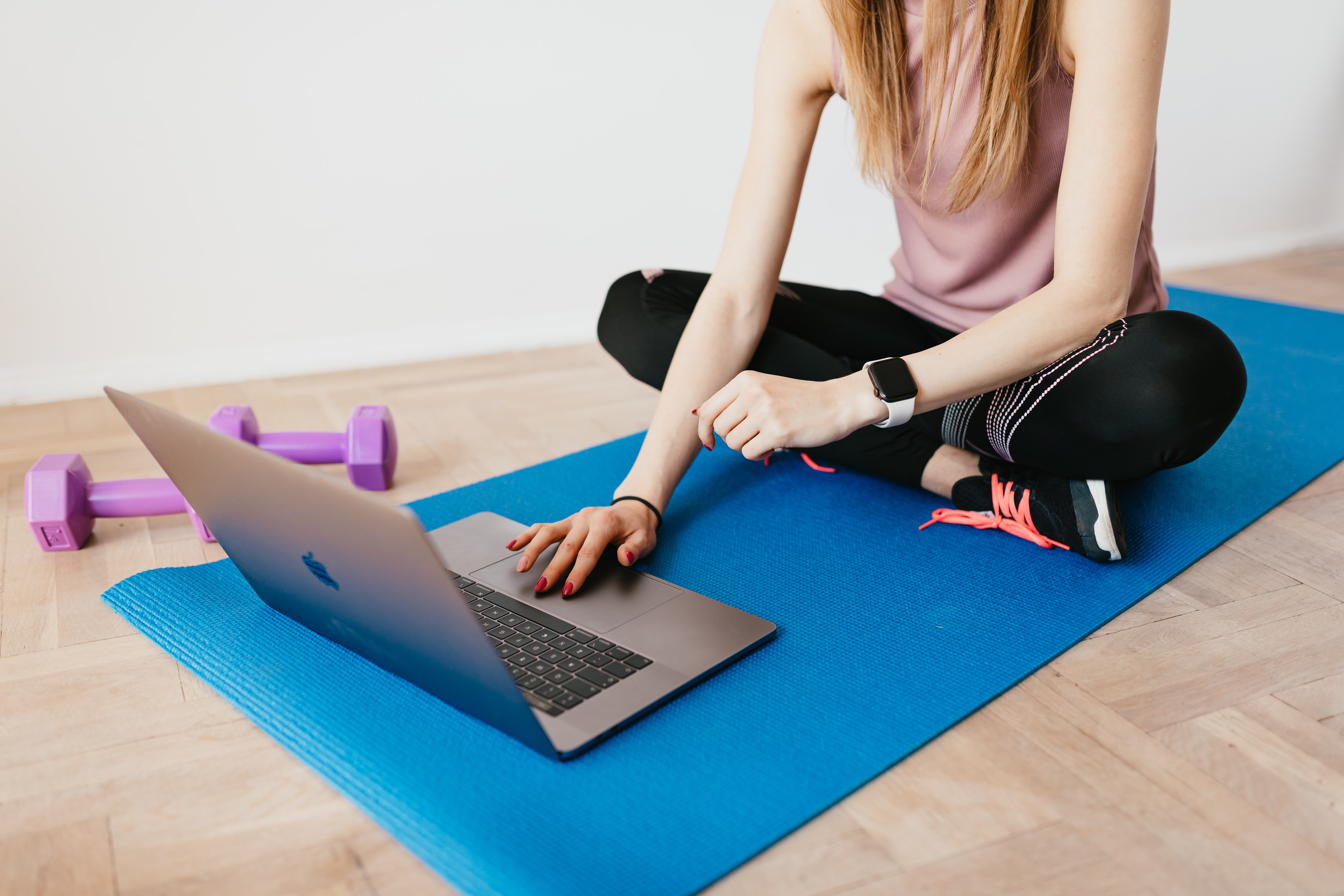 There is a fantastic internet community for yoga.
With the popularity of yoga instruction on Instagram and YouTube, you may have already seen this. Through online yoga lessons, teachers like Sarah Beth, the founder of Sarah Beth Yoga, have reached millions of students.
An online yoga website gives you control and enables you to concentrate on assisting your audience. Earnings for yoga instructors who switch to online instruction average $7,500 per month, and we're seeing that number rise.
Other advantages that come with creating your own independent platform include:
Organize your community: Guide them toward greater well-being, joy, and serenity.

Create videos, give classes: And engage with your network wherever you are to become location independent.

Make passive income: By getting paid even when you rest, eat, or stretch.

Help an infinite number of individuals: The number of people you can have an impact on through your yoga practice is limitless.

Utilize social media: Make money by creating and sharing posts and videos.



How to start teaching yoga online?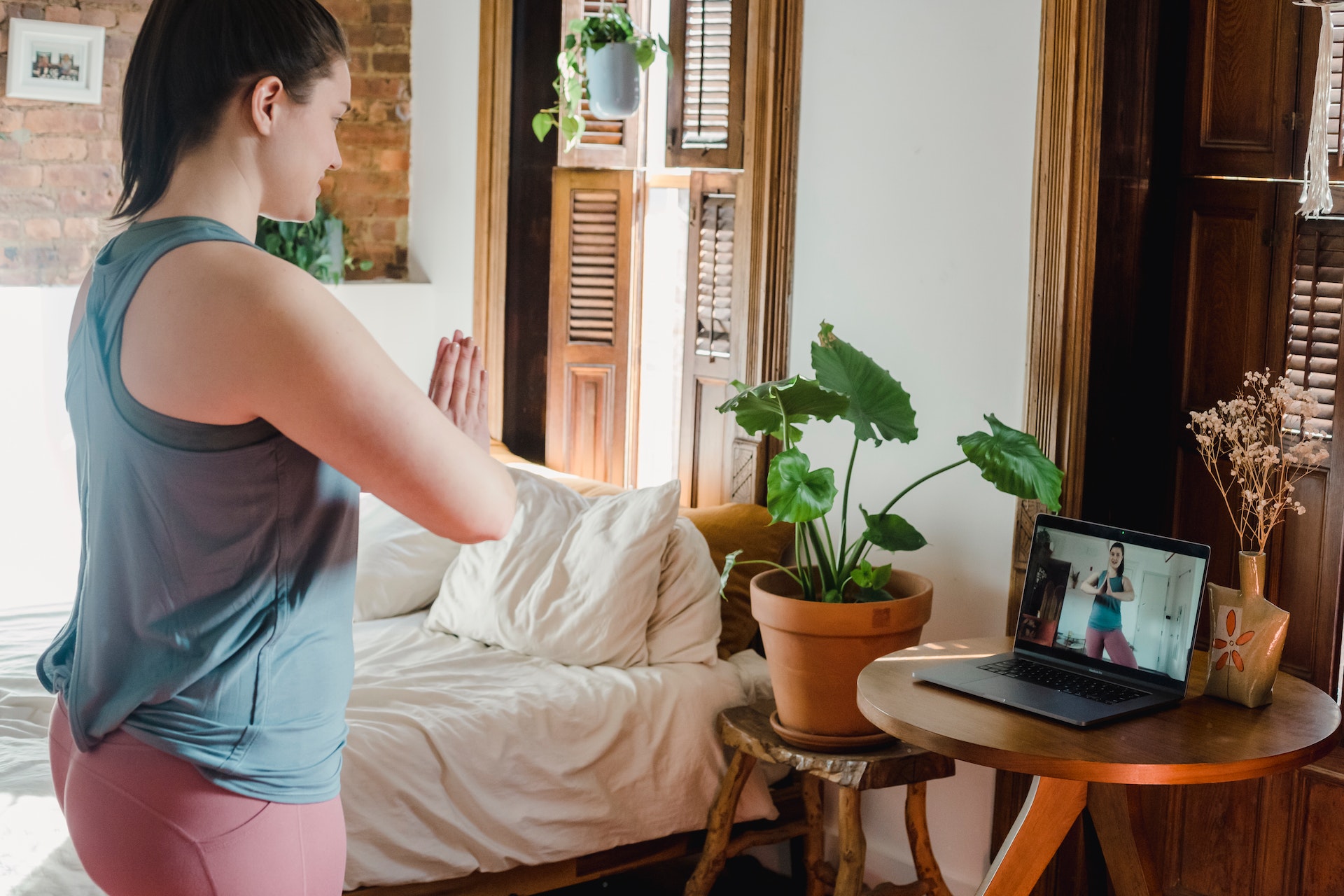 Step 1: Have a plan
I advise taking your time and a big breath, then making a plan for your yoga profession before making the official decision to start teaching online yoga courses.
What kinds of yoga would you like to teach? Are you going to provide training sessions, teach yoga privately via video chat, or post your classes to an online yoga studio? Do you want to develop a yoga app instead? Or maybe all of them?
Will you use social media to interact with your students, or will you rely on other tools to communicate with your audience? Do you wish to run yoga teacher training programs, run monthly membership programs, or just post weekly yoga classes?
Figuring these out will tremendously help you find your niche, audience, and the expertise that you can provide to make a difference.
Step 2: Choose your digital tools
While I certainly enjoy using a professional camera and editing tools, it's not at all necessary to do so in order to produce high-quality yoga movies. In reality, a lot of YouTube channels are created totally on computers using the iMovie program and an iPhone!
However, I do advise that you locate editing software that is adequate to produce work that looks professional and add text as necessary.
Some tools to look at are:
Zoom, WebinarJam:

Tools to set up online classes where your students can join and interact live.

Filmora

: A simple editing tool to create your videos of instruction.

Uscreen, Namastream, Streamyard

: Video streaming platforms to gain subscribers.

Thinkific, Kajabi, Patreon

: Membership platforms to offer special benefits to different tiers of customers.

Instagram, TikTok

: Free social media platforms to upload content or livestream and interact with followers.

Youtube, Vimeo

: Free platforms to upload your videos and gain viewers.



Step 3: Build a website with a booking app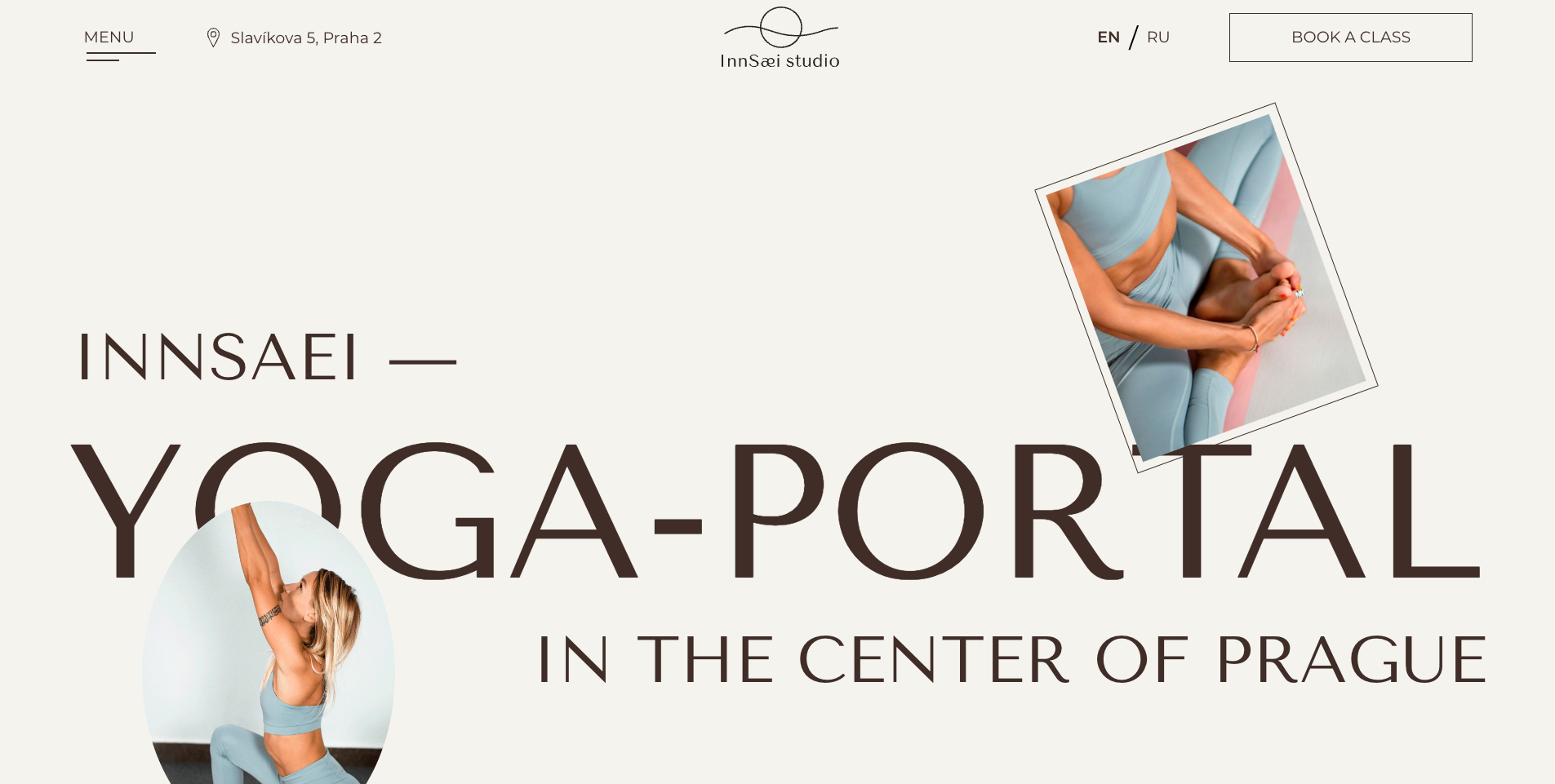 The quality of your website will aid in gaining your students' trust, just as the caliber of your yoga videos will significantly contribute to the success of your online business. The best option is to create a Shopify website because you can entirely customize it to meet your needs at a very reasonable price each month.
You won't need much training to create a website thanks to the theme store, and then you can automate many parts of your work with the app store. You can also sell merchs through your website conveniently.
You will need to put in some work, though. Blog posts to teach best practices, free downloads for yoga postures, or other resources from your expertise should be on your online store. Sharing knowledge is the best way to provide a memorable experience, and the best part is that your website will pull in new prospects for months to come.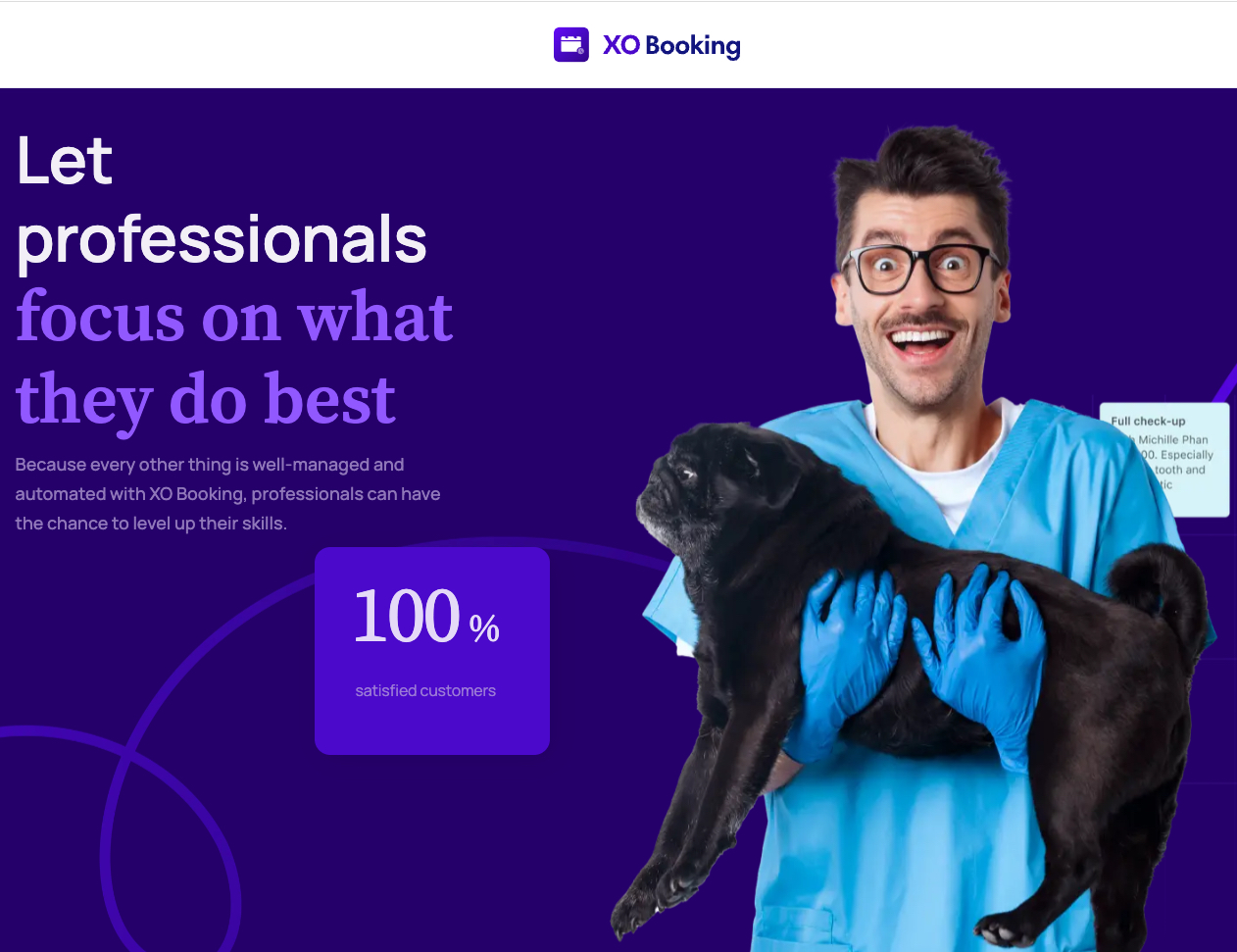 How so? Because your website can act as a portal of knowledge and a tool for people to book classes with you. You can do this through live chat, or better yet, use a booking / appointment app to equip your website with it. Our recommendation is, of course, our app - XO Booking services, if you are using Shopify. The app is quick to install, allow you to recieve appointment with customers immediately, and keep a clear communication through automated email
Step 4: Grow your audience
I am aware that social media is currently in an incredible frenzy for attention, but there is a good reason for it: it is effective. Even though students enjoy honing their yoga skills, they value community connection even more.
Although there are a ton of ways to use your social media accounts to market your online yoga studio or sell your online yoga sessions, I strongly advise you to focus on building a community. Selling your products will happen effortlessly if you can establish a connection with your audience.
Best practices to engage with your audience are:
Posting every day

Sharing your thoughts through short stories or live streams

Reply to comments to build a personal connection

Send newsletters to provide knowledge



Step 5: Start your online classes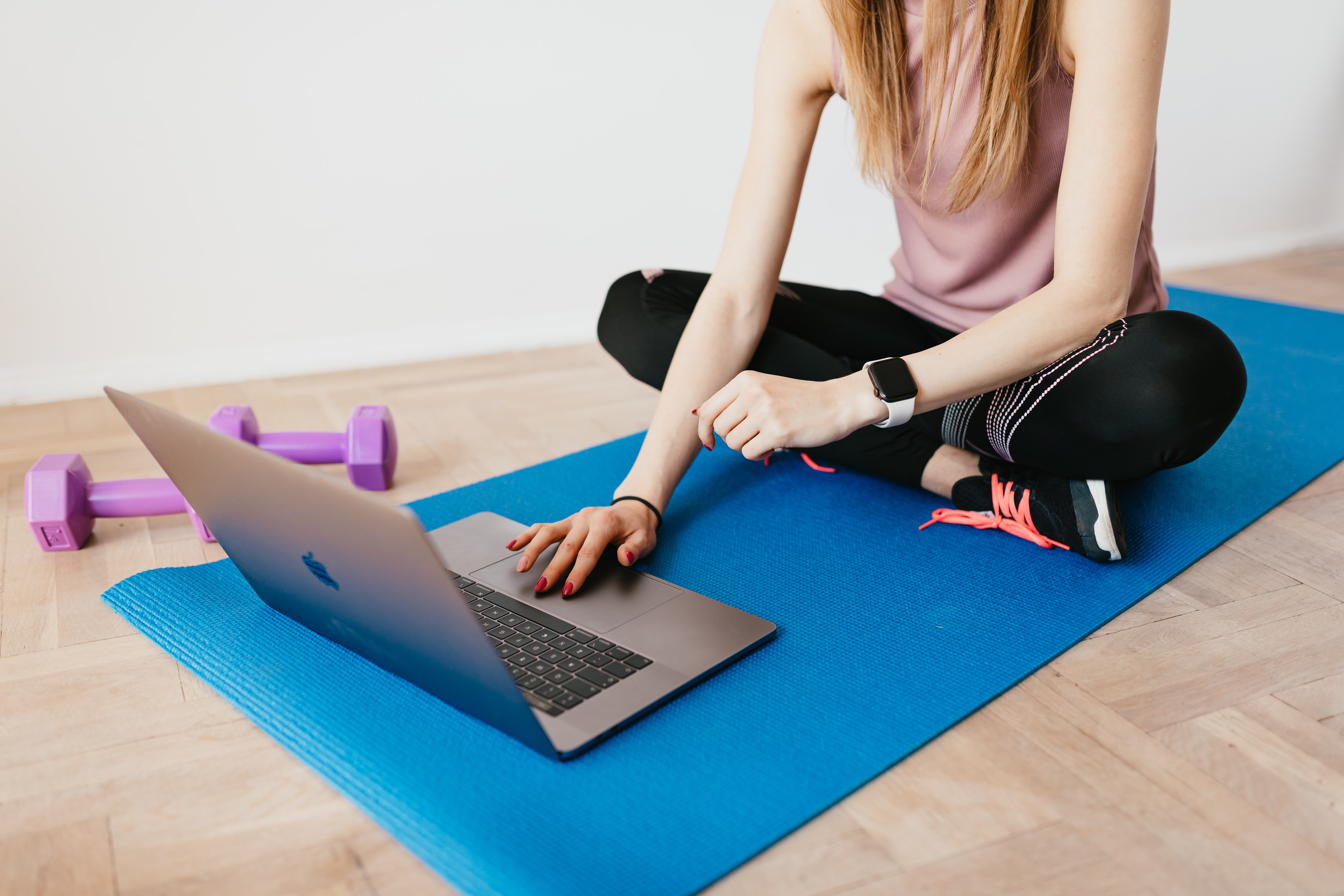 You can start teaching just by uploading a video on Youtube, but a website gives you much more freedom to provide memberships, training courses, yoga classes, stories, or challenges.
It will be hard gaining an audience at first, so you can also consider some online yoga studios or streaming platforms to do marketing for you. But the journey can be highly rewarding as well when you teach people to have better health through yoga.
Best of luck on teaching yoga online, and make sure to save this article so you can view later.