This is what every person selling services needs to answer to compete on the market. Whether you sell services to other companies or consumers, you need to know the expertise you have and the value that you can bring.
Have you had enough resources to prove the worth of your service business? This blog post can answer for you. Continue reading.
Before you begin
To better understand where you fit into your market, research your competition. It doesn't have to be anything fancy to start: set up a spreadsheet that includes your company, your competitors, and the areas you want to compare.
General capabilities

Target market

How they market and sell

Strengths, weaknesses, opportunities, threats



By contacting them, you can learn more about your rivals. Join trade organizations, go to events, and look for socializing opportunities. Together, you'll gain a lot of knowledge in your industry, and you can forge important connections that could lead to future referral business.
Also, check your competitor reviews - you can learn a lot from their employee comments. From there, you can develop your specialty in a niche that your service can set you apart from competition.
The resources you need for your service business
Target customer information
In service sales, buyer personas—profiles of your ideal customers—are crucial because they provide light on the characteristics, objectives, issues, and deciding factors that are typical of your potential clients.
You must be aware of what your potential customers value most when looking for the kinds of services you offer because you are selling value rather than something they can physically touch or immediately experience.
Knowing the common goals of your customers will enable you to ask the correct questions during the sales process to determine what is crucial—and what is not.
Business value
Let's face the fact: a salesperson is not someone that people can easily trust, especially when they feel like they are only being sold something. To gain trust, you need to know the values that your business can provide to the customers.
Here are some ways to provide your value to the clients:
Determine how you can help your clients

Uncover the pain points and challenges that you can solve for them

Set clear expectations

Do what you promise to deliver at every touchpoints

Be transparent in your information and commitment

Share your expertise during the sales journey



Knowing the business value gives you the confidence of knowing that you are providing real values, and that your customers can benefit from your expertise.
Social proof
Social proof is everywhere now, from rave restaurant reviews on the internet to enormous lines outside a nightclub.
Online reviews, testimonials, case studies, etc are just a few of the different ways social proof for service businesses can be presented. Since there is no product to "trial" or "test" beforehand, this proof is crucial for service providers. All you have are the conclusions and opinions of your clients.
A case study, for example, is how a business succeeded with a particular client. Like any good story, effective case studies aid in service promotion for marketers. In the course of the sales process, they're also beneficial techniques to establish credibility and provide social proof.
Service businesses must have these stories to demonstrate how their knowledge added value for a client in the absence of a product showcase.
References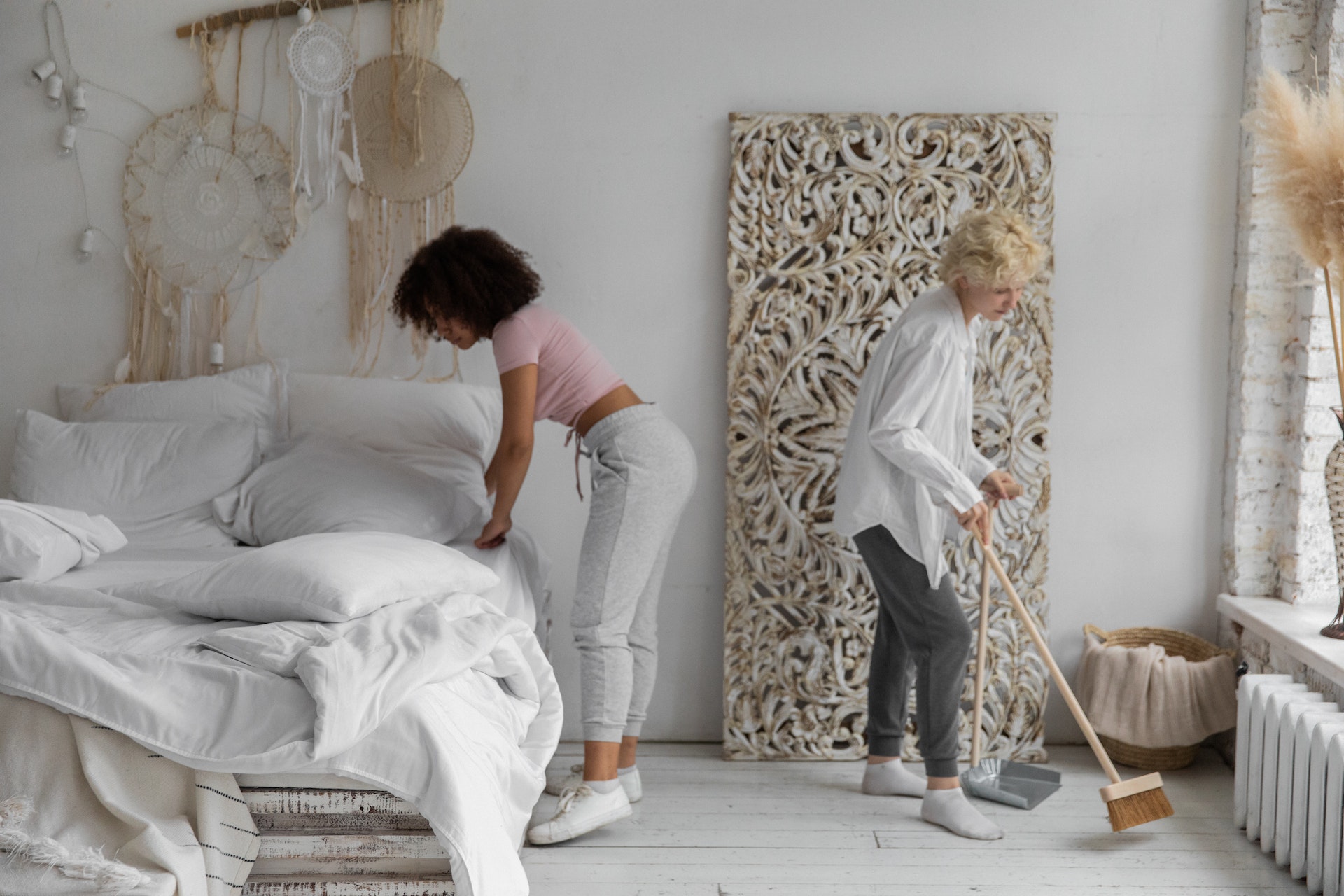 Buyers want to experience your services firsthand, and the closest thing to that is speaking with a reference who has worked with you.
Make certain you can provide the references of at least one client. And at the last stage, ask if they would be interested in recommending your service to another person.
Similar to when an employer calls your references at the conclusion of the hiring process, they should only be included as the final step of the sales process. After they've spoken to your buyer, be sure to thank your reference.
A gift card or some loyalty points can go a long way. Make sure that your gift matches the size of your sale or you will spend too much money if you're not careful.
Customer research
If you're a good fit for each other, it will be clear from the questions you pose and the responses you receive. Do they have a problem that can be resolved by your services, to put it another way? Does their budget meet their needs? Is this a critical issue? Who are the decision-makers?
Here are a list of good questions to ask as you research your customers:
B2B service business
Tell me more about your company?

What is your role in the company?

What are your business goals? Your personal goals?

What problems are you trying to solve?

What metrics are you responsible for?

Why are you looking for this service now? What would happen if you didn't find one?

What is your timeline to get started?

Is there a budget allocated for your issue?

Who else is involved in your decision-making process?



B2C service business
What made you reach out to us?

What issues/goals/challenges do you want to solve?

Have you ever used a service like us before? If yes, what was your experience?

What do you like to see from your service providers?

Are you considering anyone else to solve your issues?

What is your timeline to get started?

Is there anything that could delay this?

Is there anything else we should know about?



Remember that you are attempting to solve the root of their issues. That entails searching beneath the surface of things until you find the gold you're after.
A website with a booking app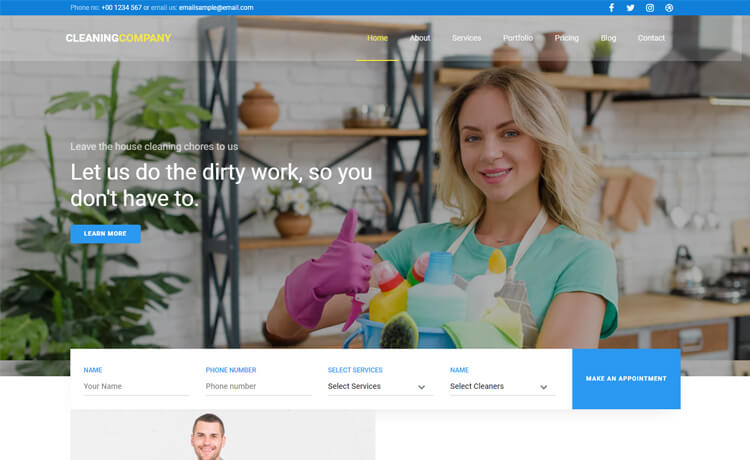 Last but not least, your service business needs to have a website. It will be a portal for you to showcase information about your business and attract customers from everywhere. With Shopify, you can easily set up your service business site with a beautiful theme.
Not only that, you can also add apps to help you automate many parts of selling services, such as receiving appointments, sending follow up, and staying connected with your customers. With our app - XO Booking, your Shopify store can have a smooth booking experience, allowing customers to set up meetings easily and your business to function smoothly.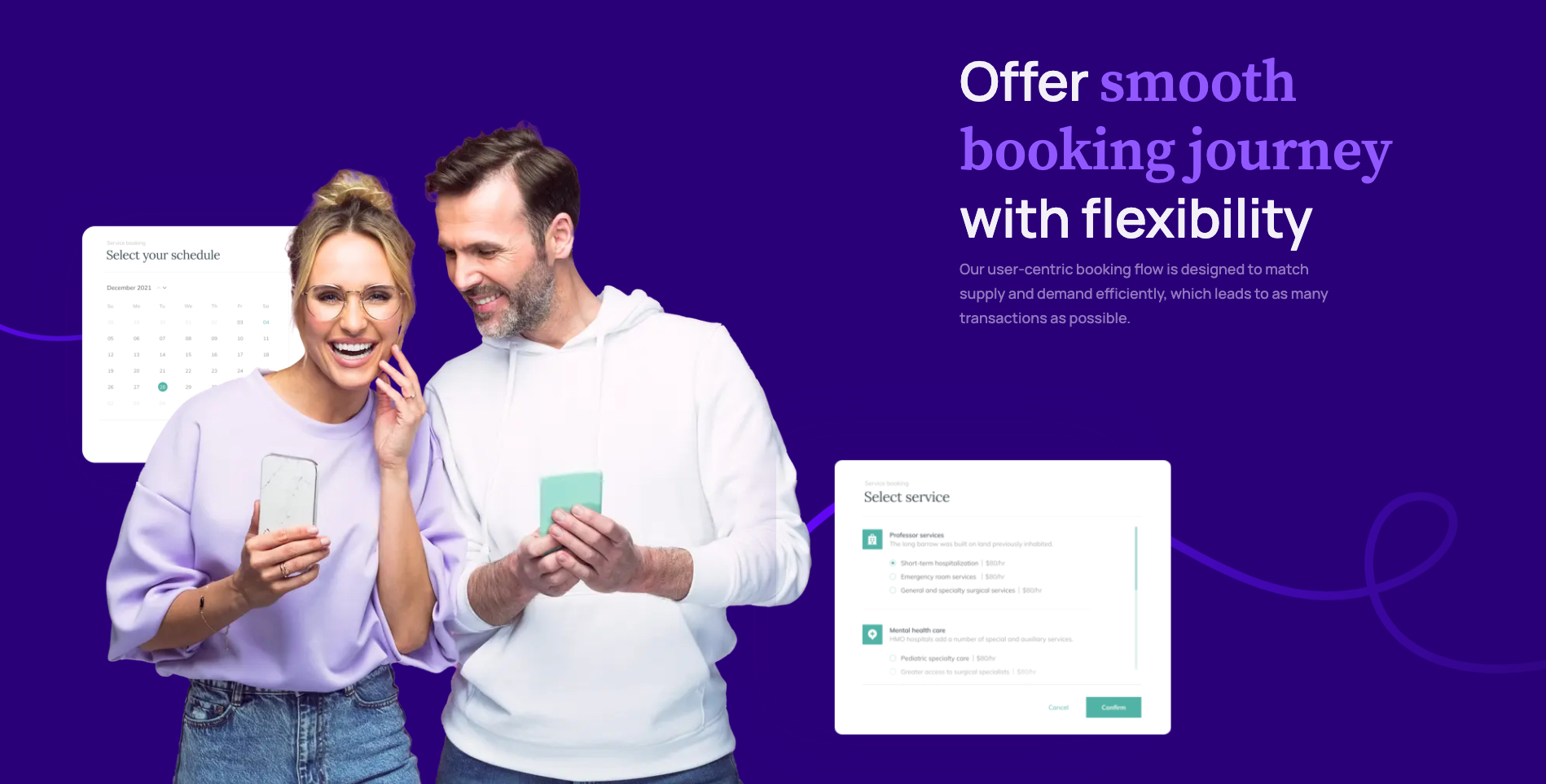 Get started today to expand the potential of your service business and make great growth. And, hey, our app is free to install in the first 2 months starting this October.